Operation World (OW) is widely regarded as the definitive volume of prayer information about the world and is the recipient of the ECPA Gold Medallion Award for Excellence in Evangelical Christian Literature.
"Operation World is a tremendously useful resource that I use personally, with my family and in my ministry. No Christian family, local church library, Christian leader should be without this vision building, prayer enhancing, information packed tool."

Rev. Dr. Geoff Tunnicliffe, CEO/Secretary General World Evangelical Alliance.
"Operation World is one of the most important Christian books in the world because it mobilises the church to reliably informed intercession. As a long-haired student I kept a previous edition by my bedside and prayed through almost every nation. Today, I recommend Operation World wherever I go."

Pete Greig, 24-7 Prayer & Alpha International
In 1964, Patrick Johnstone was working with Dorothea Mission in South Africa. The mission had a passion for prayer and world evangelism. While attending a prayer conference in Kenya, Patrick was asked to compile information for intentional and strategic prayer at the conference. Patrick produced a 30-page booklet covering 40 countries. In 1970 he was challenged to rewrite it, but believed that any future edition would need to cover the world. A new edition was printed in 1972.The first globally-focused Operation World was published in 1974, and a further edition was published by Operation Mobilisation in 1978.

Other language editions developed. By 2005, some two million copies had been printed in twelve languages.Operation World is described as 'the definitive prayer guide to every nation'. It has been used by many people around the world to pray for the nations. Many now serving overseas testify to sensing a call from God while praying through Operation World and many churches and mission agencies have formed their own mission policies on the basis of it.You can use Operation World, too, to inform your personal prayers or for praying with your family, friends, prayer meetings, homegroups or church services.Join a movement of people praying for the world. Check out the Operation World website for specific prayer points for every nation.

Want to purchase a copy?
Other Stories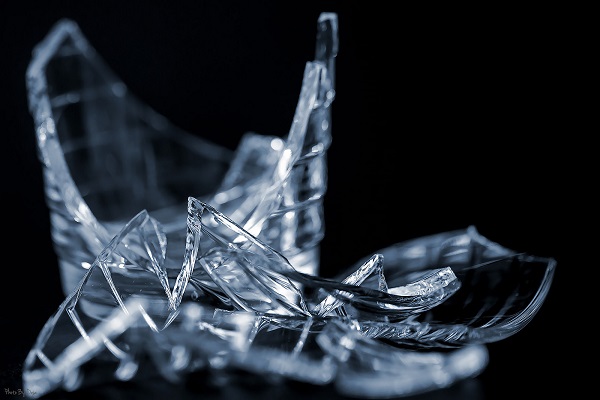 There is a church in inner-city Philly called Church of the Broken Pieces. I like that. As a broken piece myself I know it's a place I can fit in. There will be other people like me. I won't have to pretend. Even the building, an old storefront without flash, pretense, glitz or glamor, says to me, "this is real." No pretense behind this door. No surprises here. I'd love to rename WEC as Mission of the Broken Pieces. It would be a pretty authentic name for us, because that's who we are—broken people redeemed and made whole by the power of the cross. We feel our brokenness keenly at times.