Life is busy, and God is good. The weeks are hurtling by at their usual rate. Students are learning—including myself. Yes, I'm a student again, studying Arabic three days a week. Sometimes it feels like a little too much, but it's encouraging to be able to say what I want to more clearly.

On my way back from Arabic lessons I look out on my city from the window of a taxi and see the railroad tracks. I have never seen a train on them. Once upon a time, a hundred years ago, these rails were part of a famous railway of the Ottoman Empire. In other countries the railway is still in use and, rumor has it, you can charter a train. Most people going north, go by car. These days more people are traveling south. The country's northern border is only ten miles away and our little town has grown. We seek to welcome and react well to the newcomers. There is so much turmoil in the nations around us. Pray for peace and righteousness to prevail.

The little red train station is closed, but the railway is still useful. Three old men sit on its rusty rails every afternoon drinking tea and enjoying the cool air, warm sun and leisurely chats. A little further down, three women and a baby are picnicking in the brown "park." A little further again, a group of boys is kicking a football around in the dirt. The railroad tracks also serve to slow down traffic at a busy intersection. I have sometimes seen four cars crossing the intersection in different directions at the same time, but because of the rails, they go so slowly that there are not many accidents. Occasionally, two drivers will stop to greet each other with a hug through the windows!

A little further up the road, and I am back at the hospital. I cut through the dusty yard and see a hoopoe among the palms! Hoopoes are beautiful birds with striking black and white striped wings and cinnamon heads and necks—not to mention a flashy crown. This one lives on the hospital roof and I have seen it several times. A little present of beauty, from the awesome God who "makes everything beautiful in its time."

May you see a "hoopoe" today. May you notice and enjoy it.
He leads me in paths of righteousness for His Name's sake.

Psalm 23:3
– From a teacher in the Middle East.
Other Stories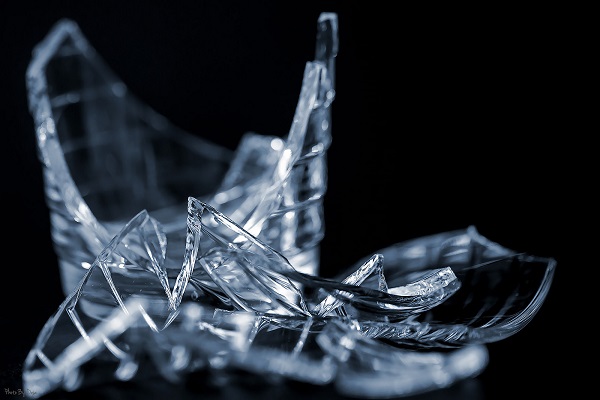 There is a church in inner-city Philly called Church of the Broken Pieces. I like that. As a broken piece myself I know it's a place I can fit in. There will be other people like me. I won't have to pretend. Even the building, an old storefront without flash, pretense, glitz or glamor, says to me, "this is real." No pretense behind this door. No surprises here. I'd love to rename WEC as Mission of the Broken Pieces. It would be a pretty authentic name for us, because that's who we are—broken people redeemed and made whole by the power of the cross. We feel our brokenness keenly at times.
A Little Present of Beauty