If you sat down for a cup of coffee with me (triple Americano with Breve for me, please) and asked about my passions, my list would include books, Jesus and being a gate-opener for people on the margins of society—not necessarily in that order. However, if you tried to fit those interests together there isn't an obvious puzzle-perfect connection. That makes the opportunities God has provided these last couple of years even more amazing.

My setting: the steppes of Central Asia, in a land where nomadic herdsman still brave harsh winters and move 3-7 times a year. In this beautiful and often challenging context it is difficult for herders to find transportation money to get books from the village library. In addition, children with special needs, many struggling to survive, do not often reach their full potential due to lack of therapy and persistent encouragement.

Enter Opportunity #1: to distribute books with a local co-worker to countryside district officials every month, who then distribute the books to herders. Our Nomadic Library has provided an opportunity for me to assist in opening a window to the world through book distribution and be a small bridge of relationship building with countryside folks and the members of our small church.

Opportunity #2: to partner with a therapist from the capital city in training local moms in physical therapy. The therapist is now doing therapy, on a trial basis, with five children weekly. Our hope is to open doors of opportunity for these children, as well as to share the Hope we have with their families.

Mary Oliver, in her poem The Summer Day posed a great question: "What is it you plan to do with your one wild and precious life?" As nothing is impossible with God, I'd encourage you to ask our wild God what He would like to do through your passions and skills. You might be surprised!

– From a worker in Central Asia.
Other Stories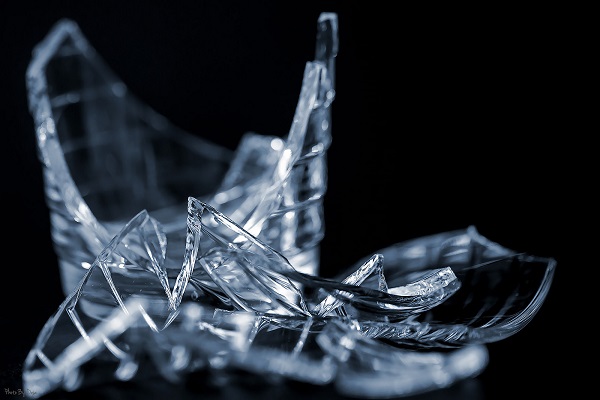 There is a church in inner-city Philly called Church of the Broken Pieces. I like that. As a broken piece myself I know it's a place I can fit in. There will be other people like me. I won't have to pretend. Even the building, an old storefront without flash, pretense, glitz or glamor, says to me, "this is real." No pretense behind this door. No surprises here. I'd love to rename WEC as Mission of the Broken Pieces. It would be a pretty authentic name for us, because that's who we are—broken people redeemed and made whole by the power of the cross. We feel our brokenness keenly at times.
Your One Wild and Precious Life